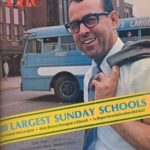 If there is one area where the contrast between Jack Hyles and the New IFB is the starkest, it is in the area of Sunday School. The thing Jack Hyles was most well known for was his church's Sunday School program, which was billed as the world's largest. His photo appeared in Christian Magazines with this billing, and in all kinds of church promotions.
In fact, Hyles was so well known for Sunday School that he wrote an entire book, the Hyles Sunday School Manual, where he taught his methodology.
In contrast to Hyles, the New IFB is against Sunday School. Anderson preaches against it, and Joe Major abolished it in his church. 
Let's see below what Hyles had to say about Sunday School. The following two quotes are from his book "Let's build an Evangelistic church"


Hyles was adamant that there should be age divisions in the Sunday School program – anathema to the New IFB. (From Sunday School Manual)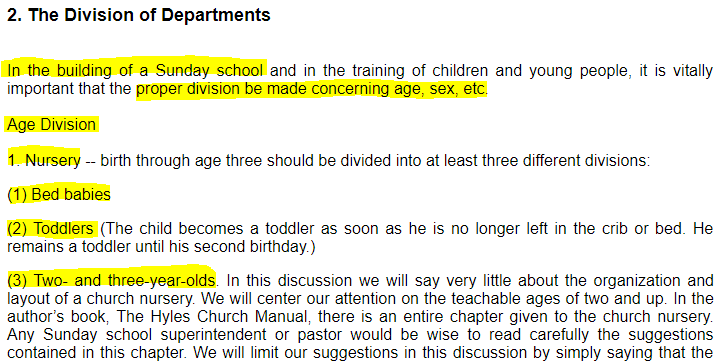 Jack Hyles was not "New IFB"