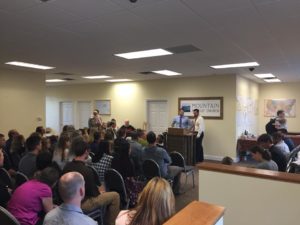 Mountain Baptist Church is a church pastored by Jason Robinson that was started in late 2017. Robinson is a New IFB preacher who holds to all kinds of false doctrine based on the teaching of the New IFB leader, Steven L Anderson.
From the post on this website "What is the New IFB?" Here is the kind of doctrine that is accepted by the small group of churches that this church is a part of:
In addition to these major errors, "New IFB" pastors, following the example of their leader, Steven Anderson, tend to bring conspiratorial elements into their preaching and practice, commonly supporting 9/11 conspiracies, anti-flouridation, anti-vaccination, and other strange movements.