Love him or hate him, Jack Hyles can only be co-opted by the New IFB because he is dead. Read the other articles in this series to see why he wouldn't fit in with the New IFB.
However, one of the things Hyles is closest to the New IFB on is his misunderstanding of the doctrine of repentance.
Hyles both preached and wrote that repentance is only from unbelief and no other sin. This of course is false on its face, as a person cannot be, for example, a worshipper of the true God and also a worshipper of Allah – one must repent of their sin of worshipping a false God. One must believe Christ alone.
However, earlier in his ministry, Hyles wasn't so afraid of talking about repentance. He told the same story in two of his books – "Let's go soul winning" and "Let's build an evangelistic church." Here it is: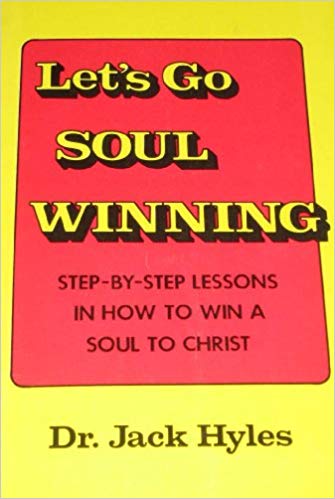 I said, "Those are Scriptures about the dedication of the home. Now would you like to pray a prayer of home dedication?"
They said that would be real nice. So we all got on our knees. I prayed and then said, "Mr. Hill, you want to pray a prayer of dedication for you home, don't you?"
"Yes, sir," he said.
I said, "Mr. Hill, this is the prayer to say: 'Dear Lord, be merciful to me a sinner and forgive my sins and save my soul. I do now repent of my sins and trust Jesus to save me.'" He prayed the prayer. She prayed the same prayer.  We got off our knees and they were both crying. I said, "That's wonderful! Now you said you were saved when you were three, didn't you?" Mr. Hill looked at me and said, "No, I just got saved a minute ago." That is a long way around to get the Gospel to them without them wanting it if you don't think they are saved.
That's one plan of salvation that would get Jack Hyles kicked out of a New IFB church