There's another New IFB church starting soon. Revival Baptist Church's website looks generic Baptist, and the statement of faith doesn't tell you about their New IFB connections, but one tip off is that the picture of Pastor Ted Webb has him standing next to New IFB pastor Patrick Boyle.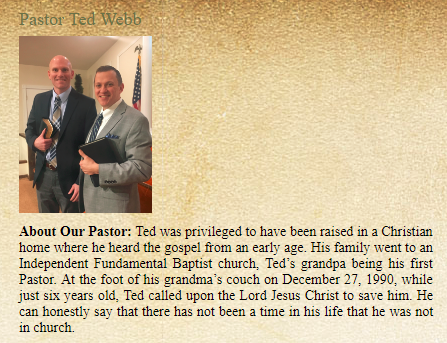 The Current Events page says the following:
We will begin holding weekly Bible Studies May 2018! Our prayer is to have secured a place to meet and officially launch Revival Baptist Church on Sunday September 2, 2018. Join Pastor Webb for weekly Soul Winning: 513-509-7093.
To see the kind of preaching you will be able to expect at this church, view the article What is the New IFB?
This Video announces the new church plant: