Since 2008, Steven Anderson has preached a message that is "I don't even vote" and that it doesn't matter who we vote for. However, prior to that, Anderson preached differently. He encouraged his congregation to research and then vote in the primaries for the best candidate.
If you pay attention to the video above (update 2019, since removed), you'll find out who his candidate was. He mentions that the media claimed that there were only three candidates left in the Republican Primary, but then exclaims, "No, there are FOUR!" The fourth Candidate is Ron Paul.
Below you can see a video recorded by David Berzins of Anderson marching with him in a Ron Paul march:
Anderson preaches quite a bit about never voting for the lesser of two evils, not voting for those who are wicked, but Anderson also says that Male Gynecologists are wicked perverts, and Ron Paul worked as an obstetrician-gynecologist from the 1960s to the 1980s.
Update 8/17/2018
Anderson's Website truebornsons.org has a link to ronpaul.com as well. Here's the screenshot: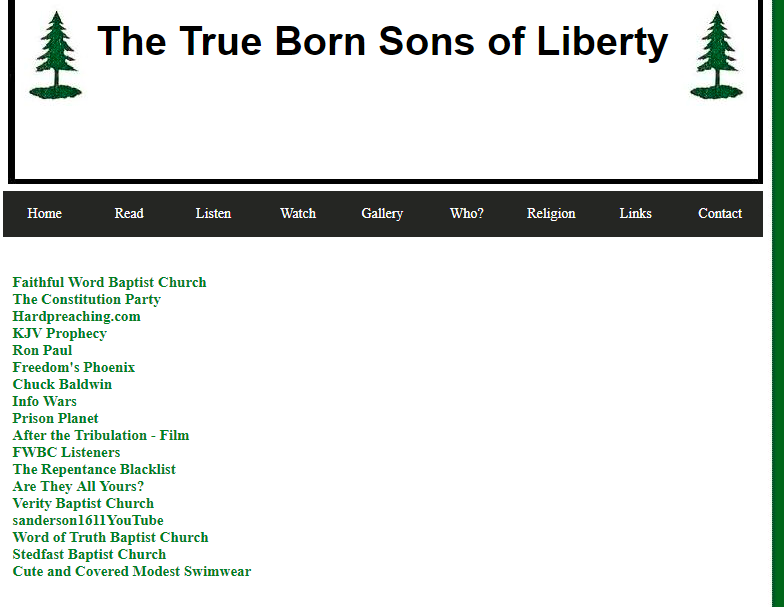 there is also a "Ron Paul Revolution" ringtone on the site: