Tyler J. Doka says the following on his church website about himself: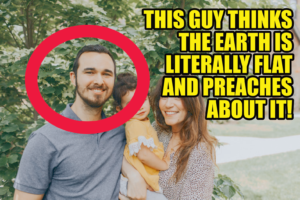 Brother Tyler is the pastor of Pillar of Truth Christian Church and was born and raised on Long Island, NY. After attending a secular college he received salvation through belief on the Lord Jesus Christ. He then met his wife Maria through a faith based profile on eHarmony, and after a few days of knowing each other, they both deleted their accounts and began dating. Three months later they were engaged, then married, and now have a beautiful baby girl Adaline and another child on the way.

Brother Tyler started Pillar of Truth Christian Church on January 14th, 2018. Following the path laid out in the Bible, he was trained at his local Church, where he labored in the gospel. This is where he preached, taught, song lead, won people to the Lord, and then lastly he was ordained to start a church on Long Island. The Long Island location was the first location of Pillar of Truth Christian Church, however on June 9th 2019 we will be planting another location in Maspeth (Queens), NY. Lord willing we will plant many churches all over New York and other parts of the country, in the Lord's time.
Brother Tyler currently works full time at his secular job and will continue to do so until the Lord leads him to pastor the church full time. This will never hinder his ability to lead this church or his family in the direction of the Lord, but will be an example to the younger and older men that hard work and labor for the gospel is possible. Brother Tyler is our Long Island location's pastor, as well as the main preacher for that location, who also spends his free time soul winning, studying the bible, and ministering to the saints.
Here's who Tyler Doka really is:
He is a flat earther who preached many sermons on why the earth is literally flat.
He believes planets don't exist (See video here)
He believes not all Christians are saints
He thinks not all Christians will be raptured
He thinks that some Christians will go to the lake of fire
He teaches that Christians shouldn't wear suits or anything other than casual clothes in church
He teaches a whole bunch of other non-biblical, ridiculous nonsense.
He has re-branded his church, which we documented thoroughly on this website. To read more about his church under its old name, Great Harvest Baptist Church, click here.